Golf Central. Something For Everyone
The innovative design of the 320m long practice fairway provides an extensive range of targets, as well as the distinctive feature of fairways branching off into two at the 150m mark. This allows players to practice shaping shots and replicates on-course situations. In true Golf Central style, our practice facilities are a brilliant way to wind down after your practice session or busy day at work. The Cleveland Scoring Centre is a distinctive feature and highlight of Golf Central BNE, offering golfers the opportunity to hone their short games with precision targets ranging from 25m to 100m out.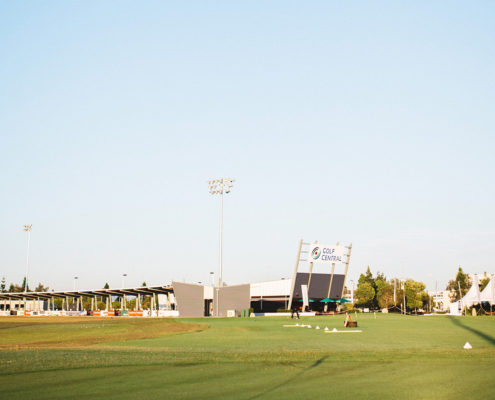 Whether you're a serious golfer or just want to whack a bucket of balls, Golf Central is the perfect place for you. Open till late most evenings, it's never to late to hit a bucket of balls and have some fun.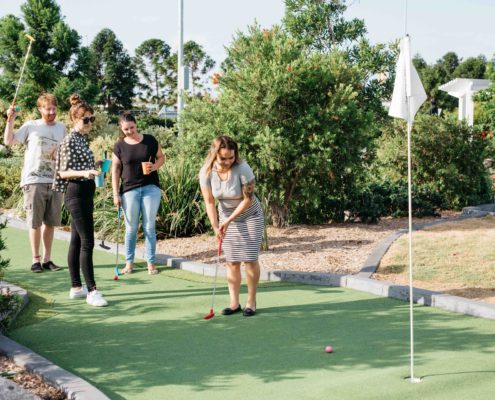 Travel the world with 18 holes of mini golf at Golf Central BNE. Our course is the perfect place to bring the family, party with friends or even host a function, the choice is yours. Designed with every level of player in mind, the course offers a range of holes varying in difficulty and terrain.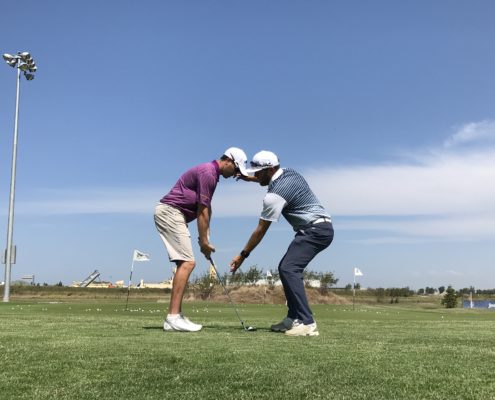 Golf Central BNE has a team of 4 PGA Professionals and our first class facilities are the perfect place for you to begin your golfing journey or improve your game. We offer a wide range of clinics from ladies, junior, mixed, short game masterclasses and supervised practice.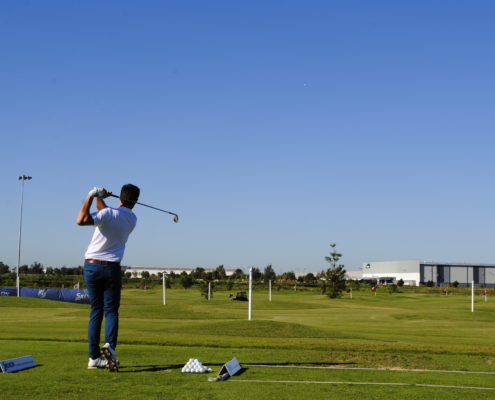 The Cleveland Scoring Centre is a 10,000 sqm practice facility and gives golfers the opportunity to perfect every shot imaginable from inside 100m. With unlimited tour quality Srixon Z Starr golf balls, 10 targets to aim for, USGA spec putting and chipping green and the Cleveland Wedge Bar, this is every golfers dream.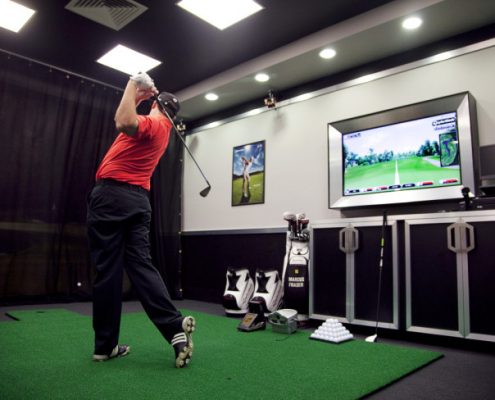 TaylorMade Performance Lab
This is a state-of-the-art club fitting facility and is one of only two in the Southern Hempishere. The Motion Analysis Technology (MAT-T) that creates real-time animations of your golfers swing enabling the fitter to fully understand your swing and launch conditions to optimise the recommendation for a full set of TaylorMade Clubs.
Golf Central BNE hosts the leading golf brands once a month for our club fitting and demo nights. These nights are the perfect opportunity to try the latest equipment and a chance to ask questions directly to a brand representative. All fitting nights are free and can be booked by calling the Pro Shop 3087 7800.