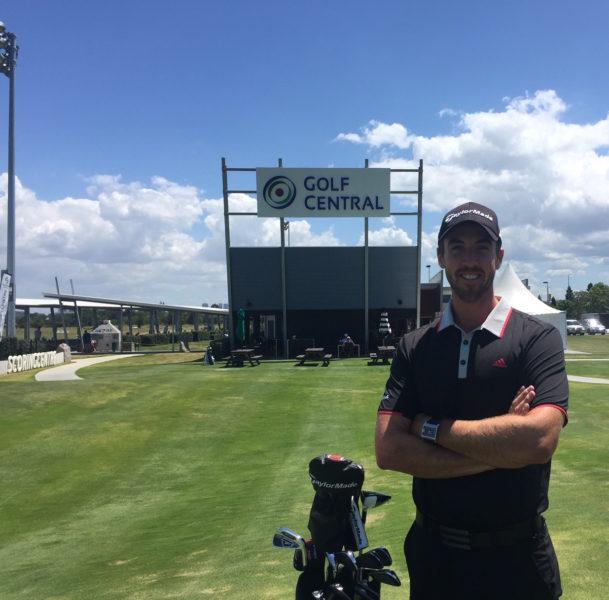 Darren Weatherall's expertise, easy to apply methods and friendly approach have seen him quickly become one of the most in demand coaches in south east Queensland.    His teaching method has proven results with a variety of golfers, from beginners all the way to his touring professionals including Ray Beaufils (PGA Tour China).
Darren is a former playing Professional and Director of Instruction at Parkwood International Golf Course.  His knowledge and methods have been created by working with experts in sports performance, including Ian Triggs and sports psychologist Dr. Noel Blundell, with research and training at the Jim McLean Academy in the United States. Darren is well educated and is one of Australia's finest young coaches, he has great communication skills and understands the many facets of golf coaching with a natural ability of bringing out the best is his students.
His philosophy;   "I believe a coach must know the game in its entirety in order to coach with complete simplicity. I need to know what the student wishes to achieve, then their plan needs to be clear and simple for my students to achieve the fastest results"
Whether you are wishing to play with your friends, drop your handicap or win on the PGA Tour Darren has the passion and plan to ensure you reach your personal goals and have fun in the process.
LESSON PRICES
1/2 Hour – $70.00
1 Hour – $120.00
2 Hour – $195.00
"I have been coached by Darren for just under two years now. His incredibly high standard of coaching has improved every aspect of my golf game. His attention to detail and precise advice has proved to be a game changer for me. His coaching extends beyond the swing. My overall vision and approach to the game has improved under his guidance. Darren provides accurate, technical advice balanced by a thorough understanding and vision of the game. Each training session offers something new, challenging and fun. The consistency and accuracy that I have gained from his coaching has significantly improved my enjoyment of the game."
Dr. Gary Grant
"I've had the privilege of working with Darren through the PGA International Golf Institute. Not only are his teaching methods innovative and easy to understand, but he genuinely cares about your improvements and incorporates the personal touch of compassion and intellect within his sessions. Instead of the usual quick fixes which most other coaches provide, his enjoyable sessions ensure long term benefits and results. Thank you Darren, for being such a wonderful coach!"
Jacqueline Walter