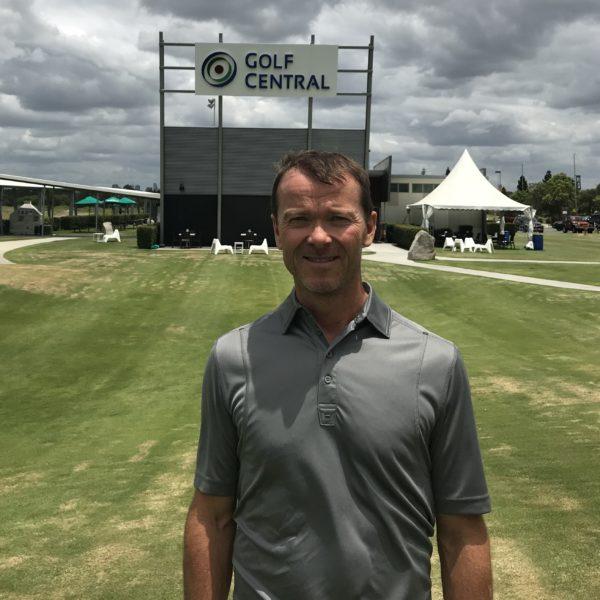 Bevan is a highly experienced P.G.A Teaching Professional who has coached in a number of different countries. Upon completing his P.G.A training in 2000 at the Queenstown Golf Club he became the Head Teaching Professional at one of New Zealand's premier golf courses Millbrook Resort, also in Queenstown. Bevan was based in Europe for several years where he helped players from beginners to Professionals in Slovenia, Croatia and Italy.
"I focus on working with my students to help them understand and then apply the correct 'intentions' in their golf swing. Learning the slow parts of the swing is easy but I'm all about focusing on the blurry fast parts! I've developed my understanding of the game of golf through studying what the very best players have done throughout the history of the game. Like any good instructor I have a passion for what I do and I pride myself on the improvement of my students first and foremost. I'm certainly not a fan of placing a band aid on the problem. Band aids fall off and then the golfer is back searching for the next quick fix. I've seen this on every practice area I've been to. It doesn't actually have to be this way. Knowledge based proven facts are key, combined with debunking the myths that are abound about the swing".
"I can help you to improve all areas of your game. From driving the ball longer and straighter to rolling the ball with consistent control on the greens."
Regardless of your golfing ability Bevan will work with you to improve your game in a fun and uncomplicated manner.
Bevan is available now for personalized tuition at Golf Central.
To book a  lesson with Bevan, please click below.
LESSON PRICES
1/2 Hour – $70.00
1 Hour – $120.00
2 Hour – $195.00
My name is Christopher White I am 70 years of age, I have been playing golf for 45 years and I am a member at "North Lakes Golf Club". I have played golf to a very good level, never one of the longest hitters but usually straight with a good short game. Now I am older I can no longer reach the longer par
fours and par fives at North lakes in regulation and my handicap has been creeping up because of this.
About five months ago I decided to address this situation so I started having lessons with Bevan, the main aim was to increase my length while not losing all my accuracy. After three sets of three lessons, already I am reaching all the par fours and fives regularly, keeping up with my younger regular playing partners in distance, and I have not lost any of my accuracy. My handicap has come down by four full shots and I have won our last two "Monthly Medals"
I can honestly say that I am enjoying my golf more now than I have ever done, and part of this is also looking forward to my lessons. Bevan has a great attitude to teaching, he brings a lot of the newer learning methods in and is very big on exercises for building muscle memory into the golf swing.
I have every confidence in what Bevan is teaching me but I know that I have to go away and practice this to reach my potential. One of my targets was to get back down to single figures, now playing off 10 I feel with Bevan's help I can achieve this and more. One thing he does say to me when hitting balls is, "Chris, very good but there is still much more out there". I would not hesitate in recommending Bevan Kidd to anyone if they want to improve their golf and really enjoy this great game
Chris White